Hello,
I have a question, how sure are we that the prediction of a regression model is correct?
(In healthcare applications an important question.)
How can we estimate the uncertainty of this (point) prediction?
Get a confidence interval, as shown below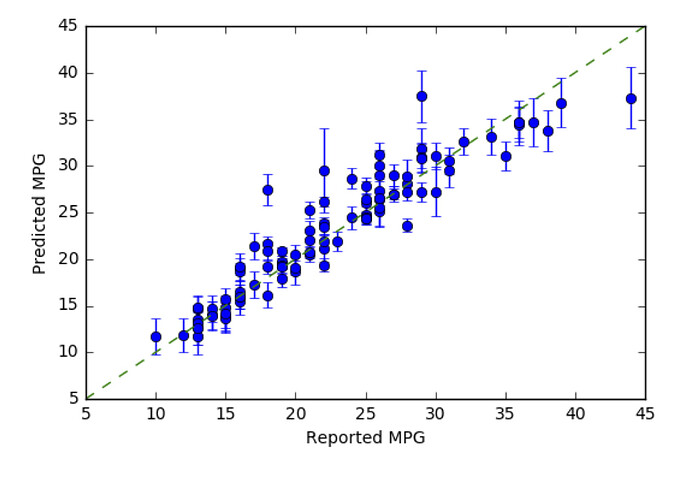 I am still researching this topic, but a couple of questions:
If we retrain the same model for example 10 times and test these models 10 times on the same test dataset, can it already give a "good" first approximation, a measure of uncertainty of the prediction (obtain an idea about the epistemic uncertainty)?
Do we need to go to a Bayesian approach, Bayesian Neural Networks? Use tools such as TensorFlow Probability?
I know there is some literature out there but maybe there are people on this forum who have practical experience, suggestions are welcome.
Joeri