In Audacity using spectogram with Scale Mel I can see some clear bands for my "ring" audio fragment ring.02.1e2hujhe.wav.1e2lb1be.json.1jeda400.wav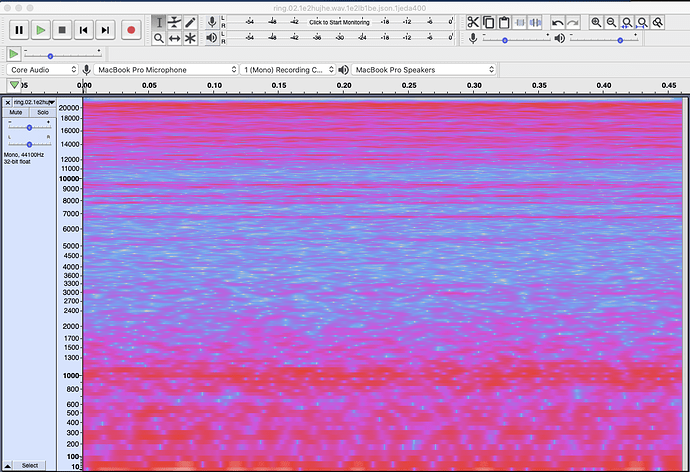 my audacity settings: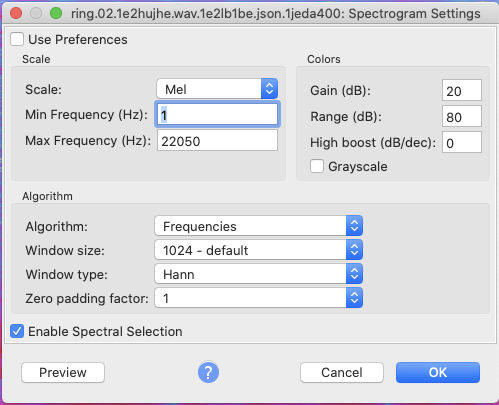 For same audio fragment in edge impulse studio I see the following: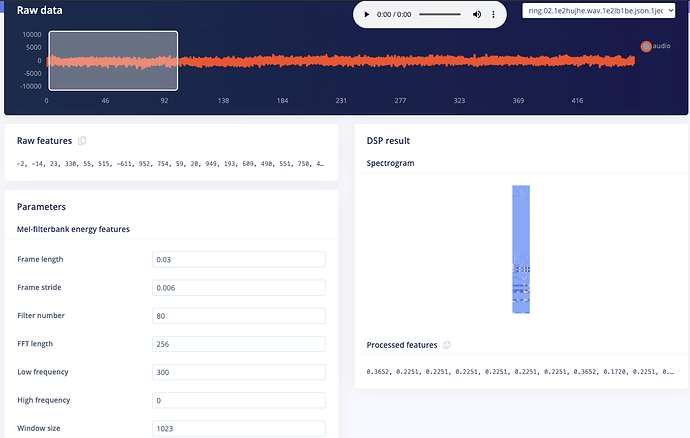 Zoomed in on the spectogram: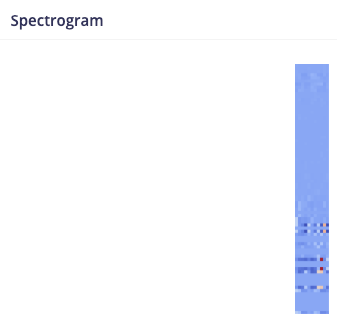 I assume that dark blue is low energy and yellow - red indicates high energy.
So I have difficulties mapping both MEL spectograms to each other.
More particular:
What is the frequency scale (In audacity it goes from 1 to 22050 Hz) ?
In audacity spectogram I see a lot of energy in the low frequencies (< 1300 Hz) and in the high frequencies (> 11000 Hz) which I don't see see in the edge impulse studio spectogram.
The edge impulse studio spectogram shows some bands but it is unclear for which frequency ranges.
The edge impulse studio spectogram shows small bands with some dark blue color periods. I am assuming that dark blue means that there is not much energy which is the opposite of what I see in audacity spectogram (the red bands around 6800 Hz, 7800 Hz, 8300 Hz and 9500 Hz have more energy than outside it).
I have also shared a screenshot of the MEL settings (Algorithm / Window size / Window type / …) that I have used in audacity. I don't know which settings are exactly used for the MEL spectogram in edge impulse studio. It would be good to share this so I can use same settings in audacity.