Regarding my doorbell project.
I managed to see in the "Mel" spectral view of audacity clear bands when the bell is ringing:
Note that I have set the upper limit to 9500 Herz as some clear bands were visible below that frequency.

The problem is that I don't see the same pattern when using the MFCC block for the same audio fragment (ring.01.1dof4s5r):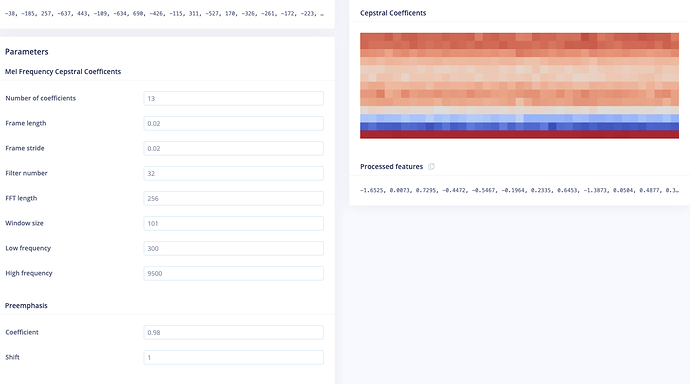 Any idea how I should change the MFCC parameters or which MFCC parameters I should change.
FYI my audacity spectogram settings: