My objective was to check if the amplitude of audio recording via Edge Impulse is same as the one captured via Arduino's Serial.Monitor.
Approach.
I used an Arduino Nano 33 BLE Sense and used the PDMSerialPlotter sketch to record a 1Hz Sine tone. I then connected the same microcontroller to Edge Impulse (EI) and used EI dashboard to record the same 1Hz Sine tone. The results are below.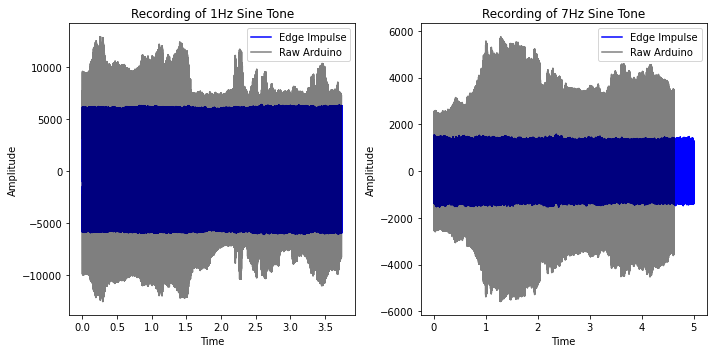 I can hear the 1Hz tone, but the raw audio collected from Arduino's Serial monitor is a bit noisy, but the one connected from EI is clean.
Question
As we can see that the amplitude differs between both the mode of data collection. I want to know what preprocessing step is applied via EI that we don't see the non-uniformity in the amplitude?