Hi,
I tried to deploy different models " mainly image classification " as STM32 CMSIS pack , but It's not working.
I saw in another topic that this issue is related to the version of Cube.Ai in use ( 5.0.0).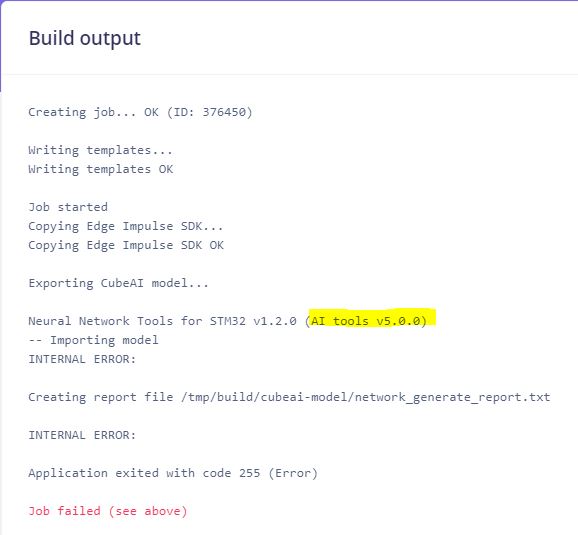 Since Cube.Ai v 5.2.0 was released … Is this version will solve the problem?
If yes , when can we expect the support of the new cube.ai version and the fix of the cmsis pack build?
Best regards.