Your recent blog May 31, 2023 article says the EdgeImpulse Studio can do sensor fusion with the Sony Spresense. But when one selects Data Acq in the Studio under the Sensor dropdown one sees: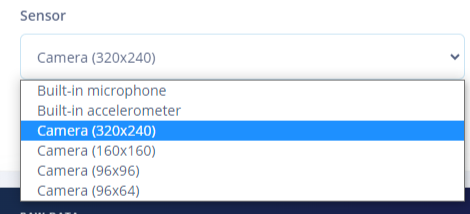 One does not see
Environmental + Interactional or
Camera + Mic, or
Sensor1 + Sensor2 or
Transducer01 + Detector01
etc.
So one is led to believe the Studio cannot do Sensor Fusion Data Acquisition with the Sony Spresense.
Please Advise.
PS1: The Sony Spresense does not have a built-in accelerometer.
PS2: Hasn't the Studio supported the Sony HDR camera since it became an officially supported board?