Hey @mateusz, in the last two commits of the xg24 example code:
The label_detected member was added to ei_impulse_result_t.
Then in the display results function its used.
But when deploying using the Simplicity Studio Component option. It doesn't deploy with the label_detected member.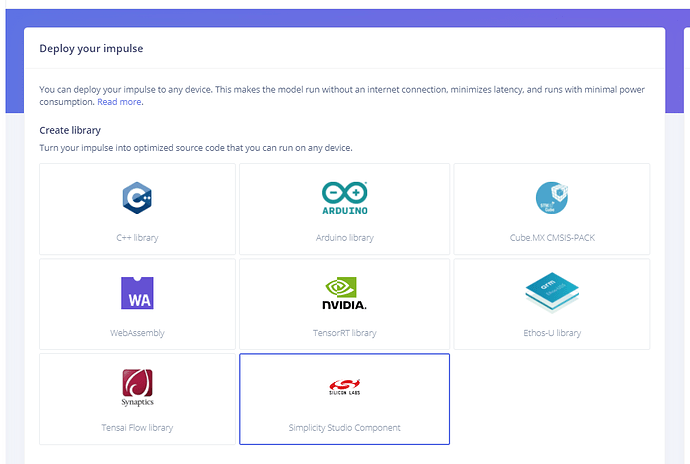 This means that when trying to recreate the demo with my own project I cant.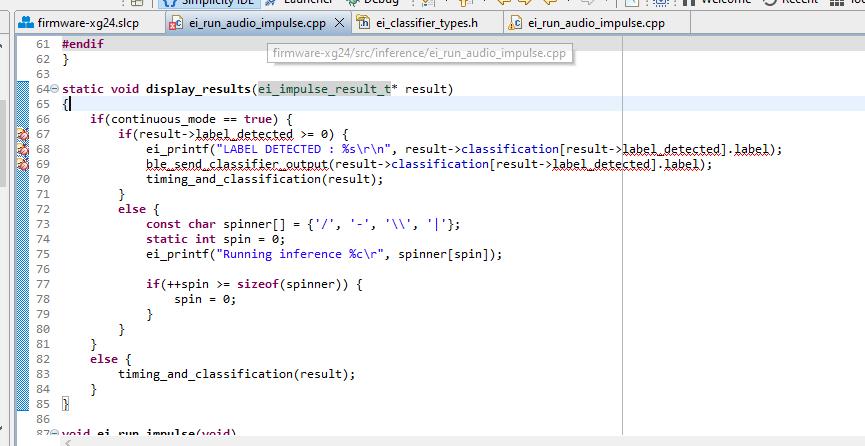 It seems like this issue is happening because of whatever source project the Simplicity Studio Component is generating from isn't updated.
Do you think my assessment is accurate? Let me know if its something else instead.
Thanks