Hi,
I ported my model to Mbed as described in this guide, I copied the raw data from the sample in the 'Live classification' page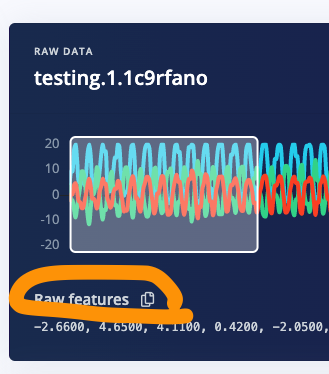 and on the serial port, got the following error:
The size of your 'features' array is not correct. Expected 600 items, but had 375
Looked into model_metadata.h and realized you are hardcoding this. My assumption is that you are setting this based on the default 10s capture window. Or are these values getting generated somehow?
From the 'Live classification' page it doesn't seem possible to copy data for the whole dataset, fortunately you have the ability to copy the full sample data from the 'Spectral Features' page. The only thing that is not possible at this point, that would've been interesting, is a direct comparison of results.