I am following the Raspberry Pi to get started on Edge Impulse. I am able to capture the images as mentioned using the 'Start Sampling' button from the 'Data Acquisition' tab. However, I can't see the images detected as training data.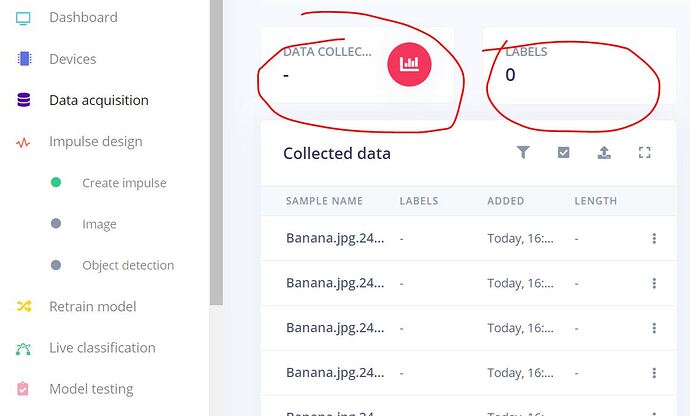 Afterwards, when I go on to create the Impulse, I can't seem to find the 'Transfer learning' option for selection:
Am I doing something wrong here? Any help is much appreciated.
Thank you,
Arun