Hello Everyone,
I'm running into an issue when I'm building the program to export to OpenMV H7 Plus. I get the error seen in the picture below.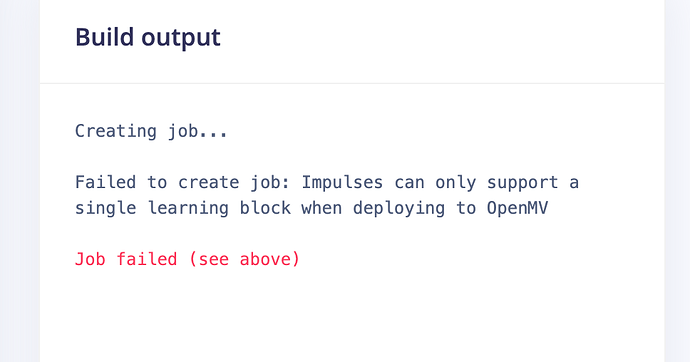 I've followed all the other steps regarding the impulse from this video, so I can't seem to figure out the issue.
Has anyone else run into this issue? I couldn't find any other posts running into this problem, unfortunately.
Thank you,
D