Question/Issue:
Hey everyone.
can someone please help me to identify why im not able to get more options to generated a deployment on this project?
Im trying to download this as a arduino project, but im not able to see more options beside this 5
Is a simple project of movement.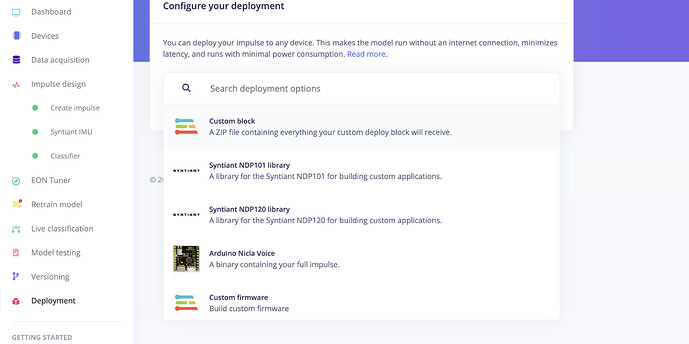 Project ID: 256873
Context/Use case: