I'm using the FOMO object detection model to predict where cardboard boxes are within a video frame. From Edge Impulse I'm getting ~90% F1 score and some example classification results show good results, with centroids being predicted near-center of most boxes.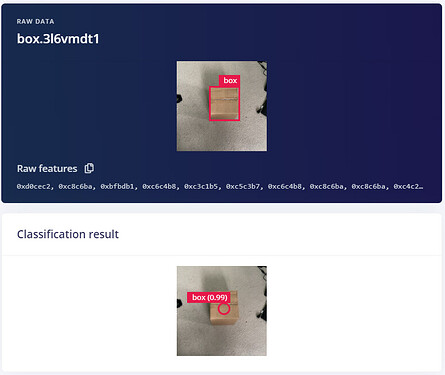 However, when deploying this on my RPi 4 or my phone, the model is able to detect the object but completely misses the centroid of the object. See image for reference: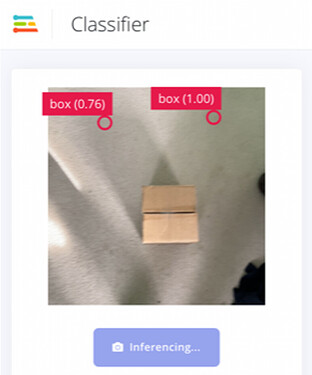 Can anyone with FOMO/object detection experience help me figure out why the predicted centroids are so far off? For reference, project ID is 172365. Thanks in advance for your advice.