Hi everyone,
I started a project to count cucumbers on a belt from a harvesting machine - see picture.
Ideally, the size of each cucumber should be determined at the same time.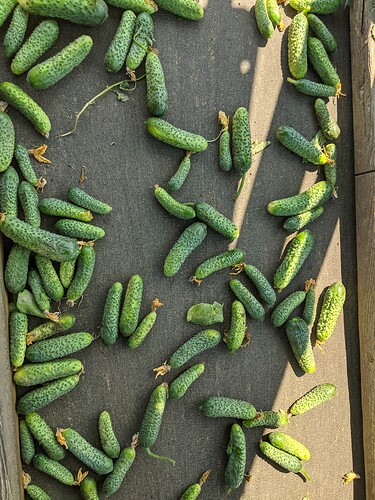 Can this be done with an Object Detection model?
If so, what is the best course of action?
Should the model be trained with pictures of individual cucumbers?
Should I only train the model with one "cucumber" class or with two "cucumber" and "other" classes?
How can the model be trained to recognize the transitions of several cucumbers when they are close together?
Should the same camera (Raspberry PI) always be used? Also for creating the images for the training and test
If not, are there alternatives that can be implemented with a Raspberry PI on the harvesting machine?
Thank you for your support and feedback!
Best regards,
Christoph