Hello guys! I am working right now with the Nicla Voice and Edge Impulse. I have connected the board to my Edge Impulse account using a Windows machine. I trained a simple motion detection model (using the onboard IMU) and got to the deployment step. I have built the firmware, but when I try to upload the flash_windows.bat file, I get the following error: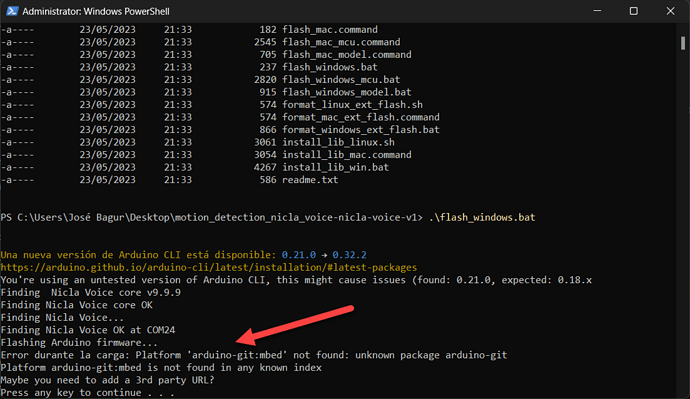 Platform 'arduino-git:mbed' not found: unknown package arduino-git
Platform arduino-git:mbed is not found in any known index

I don't know how to fix this error. Do you know what is happening and what can be done to fix the error? Thanks in advance for the help!
José