Hi everyone! I´m trying to test a model with audio samples on my Sony Spresense board. Below I show you details:
I´ve followed the instructions shown in the tutorial: On your Spresense by Sony development board - Edge Impulse Documentation
Satisfied prerequisites - OK
Cloning the base repository - OK
Deploying my impulse with accuracy greater than 90% (C++ library) - OK
Running the impulse on live classification to get raw features - OK
Building the application and flash the board - OK
However when I open the serial terminal I always get the same data. Whatever audio I play, the model always prints the same result. Eg:


I have checked each step and the only possible anomaly may be this: when I build the application with "make - j", the terminal works fine, but at the end it throws a sample of errors that seem to indicate that the compilation has been interrupted or is it incomplete.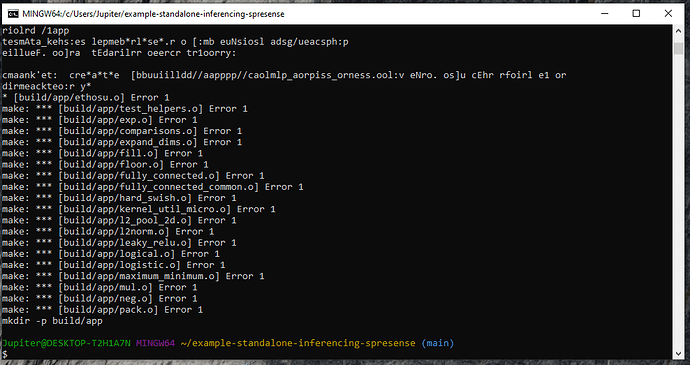 If anyone can guide me, I would really appreciate it! Maybe someone knows the solution to my problem!.
Kind regards…