We really like the feature of on-device performance information when developing our NN classifier model on Edge Impulse. It gives us some ideas before we deploy it onto our custom boards.
One question around the RAM Usage & ROM Usage info that I would like to clarify. From the C++ library that I download in the Deployment step, it looks like the trained tflite model will be compiled and sitting in the static memory. I'm wondering why the RAM Usage is much less than the ROM Usage on the NN classifier that we created?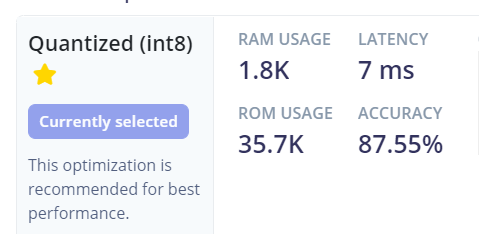 Could you provide more information about it?