Hello Edge Impulse's Team,
We have two issues in our first trial with Edge Impulse.
Our data have a period of 11minutes, so the frequency is highly under 1Hz.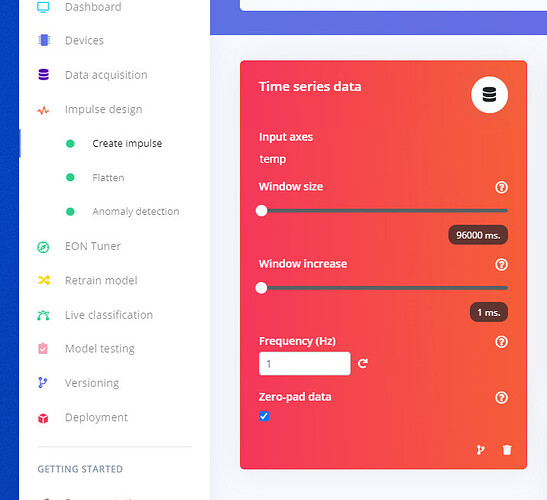 How can we handle this case with your software (Impulse creation requires a frequency over 1Hz)?
With a specific window size and frequency of 1Hz, we finally obtained results that could be interesting. The "model testing" seems efficient! (second image)
However, we can't see the windows detected as an anomaly.
We tried to use the Live Classification, but the results were different. (third image)
How can we obtain the same effect in model testing and live classification?
Thank you very much for your help,
Kind regards,