This an offshoot from Can't verify STM32WL project successfully
Thank you @AlexE for taking a look at this.
Here's my current DSP block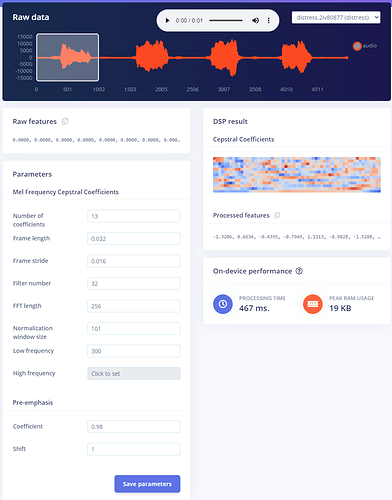 Here is a screenshot of the serial output.

I used the EON Tuner to optimize for the TI-LAUNCHXL CC1352P because it's the processor that matches ours the closest. We're running a Cortex-M4 at 48 MHz, but it does not have an FPU, so floating point operations is software simulated. I expected some cost to performance for this reason, but not to the extent we're experiencing. We're doing keyword spotting over 8-bit, 8kHz audio.