Hi. I'm recording breathing sound using the Arduino Nano 33 BLE Sense via Edge Impulse. For some samples, I think there is a clipping in the audio stream. For the image below, clipping seems to be in the negative direction. Is that correct?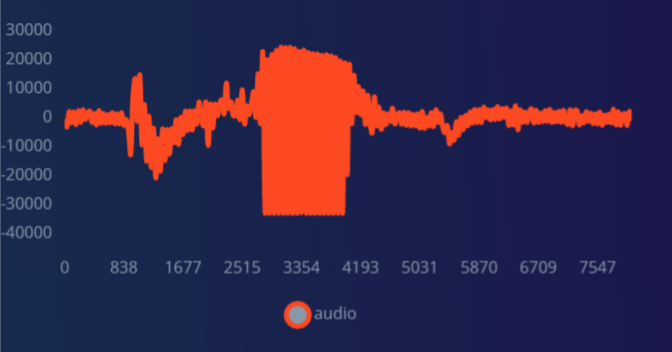 How do I infer the clipping in positive (>32767) and negative (<32768)? What does it mean?
How do I get rid of the clipping? Shall I reduce the software gain of the microphone?