Hi!
I found that in NN classifier, there is a python packet named"ei_tensorflow.training", how to download it?
Thanks!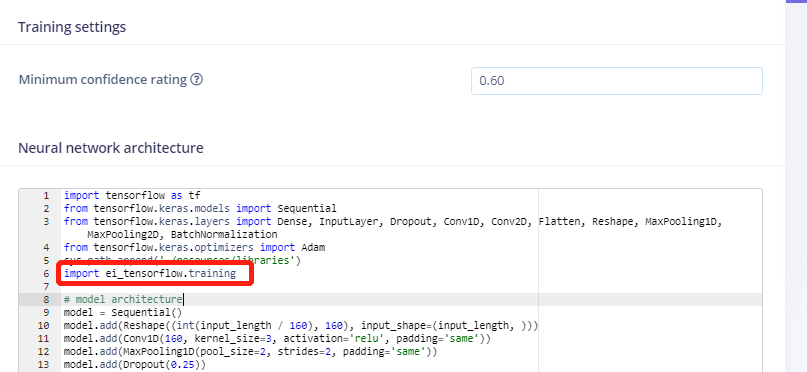 Hi @sherry,
This is an internal package we use for training the neural networks.
If you need to export the iPython notebook, you can replace some functions to bypass the ei_tensorflow package, see this topic: Keras(export) mode error
We are also working on improving our iPython notebook export so it doesn't require any external dependencies.
Aurelien
I got it !
Thank you so much!