Hi,
I'm training a image classification model on custom dataset. I ran EON tuner for getting different models. That's when I saw this.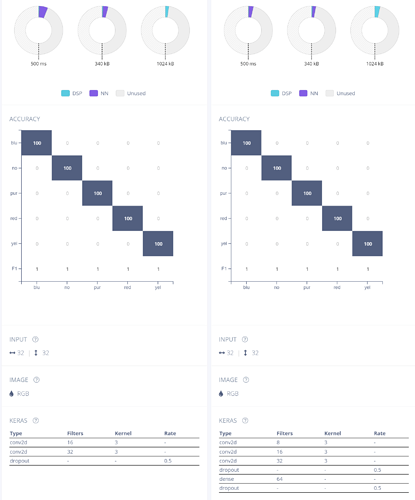 As you can see, both the models are of input size 32X32 and RGB.
The model on the left has only 2 conv layers which shows inferencing time of 58ms.
But the model on the right has 3 conv layers and a dense layer which shows inferencing time of 30ms.
The model with less layers should be faster right? Why is this different? Am I missing something?
I'm new to ML. So please enlighten my knowledge.
Thanks,
Ramson Jehu K