Hi Guys
I wanted to update the Himax WE-I bootloader from 1.4.2 to 1.4.4 so I can flash an application with two .img files. I did it based on this procedure:
I installed FTDI driver and Created the .rules file and then tried to update the bootloader but it only erased the 1.4.2 version and didn't install the 1.4.4 version. It says "No available port". Now the device doesn't have any bootloader and I can't do anything. I have another himax we-i and I did the same procedure and a same thing happened again.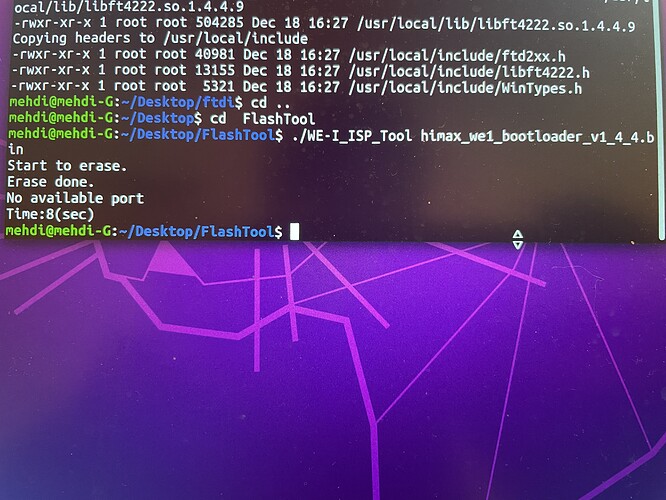 If you know what is the problem, please help me.