I'm wondering what the meaning behind the greyed-out bands that appear on the left and right sides of images shown in the labeling queue: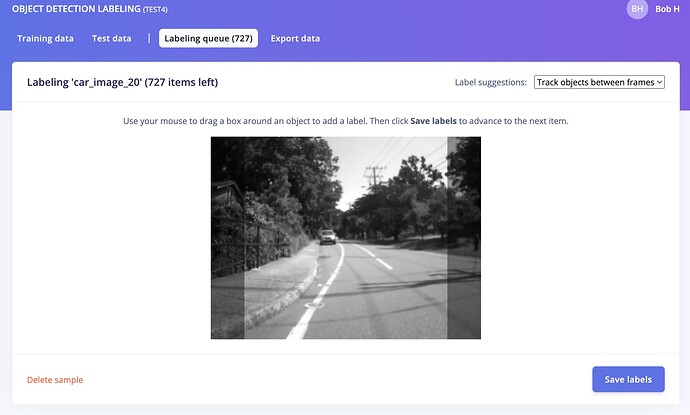 My intiuation tells that these bands are highighting the image area that would be clipped off when the image is fit to a square for processing. Is this correct?
If our image data processing block instead uses a 'squash' fit - and no part of the image will be clipped when fit to a square - then these greyed highlights can be ignored, correct?