Hello,
First of all thanks a lot for your website and the tutorial which are very well explained.


I followed your tutorial with my Doppler Radar (not an Infineon) (Using Doppler Radar for Gesture Recognition with the Infineon Sense2GoL-Pulse & Edge Impulse) and get this result with only 11 minutes of data. It was just a try I didn't wanted to go further.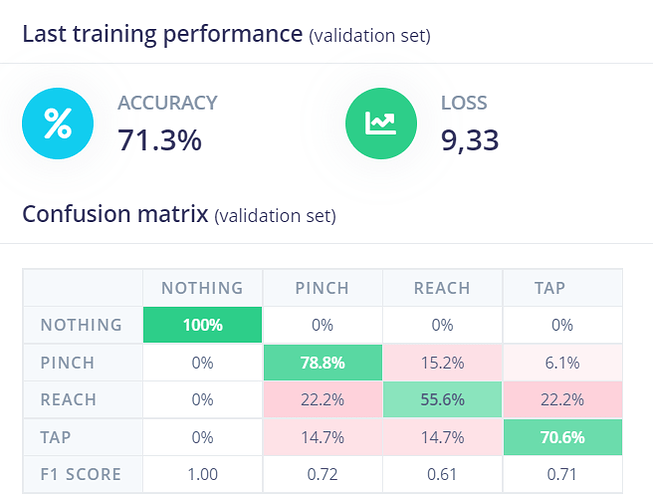 My question is :
Is it possible to do some DSP or may-be to construct an image as in this paper Radar-based Hand Gesture Recognition Using I-Q Echo Plot and Convolutional Neural Network (kyoto-u.ac.jp)
with your app ? It seems that the gestures can be more complex using this.
Would love to have some leads to try to go further.