I've been working with the gesture tutorial on on edge-impulse and the dance move detector using the microbit at - https://github.com/LetsOKdo/dance-activated-microbit.git
I can successfully clone the example, build it and run it on the microbit V2. I've created a new set of data and created a new model. When I build and deploy the C++ model I get the error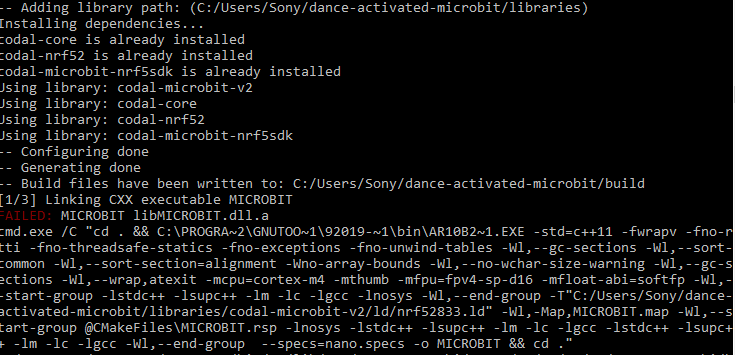 I see there was a similar issue with the voice activation and the recommendation to use the version 9 of the GNU Tools Arm Emedded.
Any thoughts on why the deployed model would not build? Are there libraries missing that I need to manually copy?