My environment windows 10
Simplicity studio 5
SDK: gecko_sdk_4.2.2
Toolchans: GNU ARM Toolchain (v10.3.2021.10) - 10.3.2021.10
(figure 1)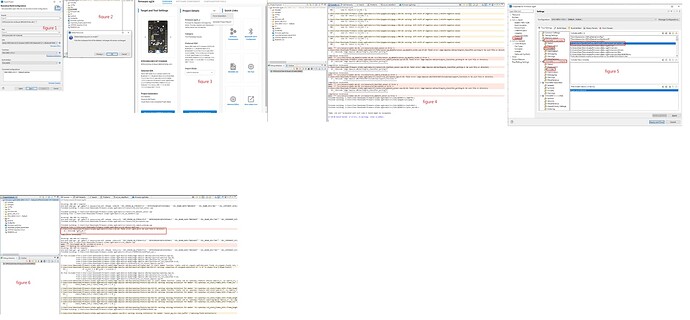 Refer to GitHub - edgeimpulse/firmware-silabs-xg24 this step,
Delete the ei-model link
(figure 2)
Click Force Regeneration
(figure 3)
build code gets the first error
(figure 4)
In C/C++ Build → settings in properties, I added C:\Users\User\Downloads\firmware-silabs-xg24-main\ei-model to both GNU ARM C Compiler and GNU ARM C++ Compiler includes
(figure 5)
Currently fatal error: gatt_db.h: No such file or directory, how to deal with it?
(figure 6)
Please advise, thanks
Best Regards.
Rick.