Issue:
I'm encountering an issue when installing and running firmware from Edge Impulse on Spresense. When I try to run the firmware, I receive the error message "Failed to allocate snapshot buffer!" and "Trying to allocate 57600!". I have tried several solutions but have been unable to resolve this error.
Detailed information about my environment:
Image resolution: 96x96 pixels
Number of classes: 2
I have attempted the following solutions without success:
Checking settings and configurations: I have reviewed the settings and configurations related to edge-impulse and Spresense SDK to ensure they are properly configured.
I am seeking support from the community to address this issue. If anyone has encountered a similar error or has any suggestions, solutions, or insights, please kindly share them with me. I greatly appreciate any assistance in resolving this issue so I can proceed with my project.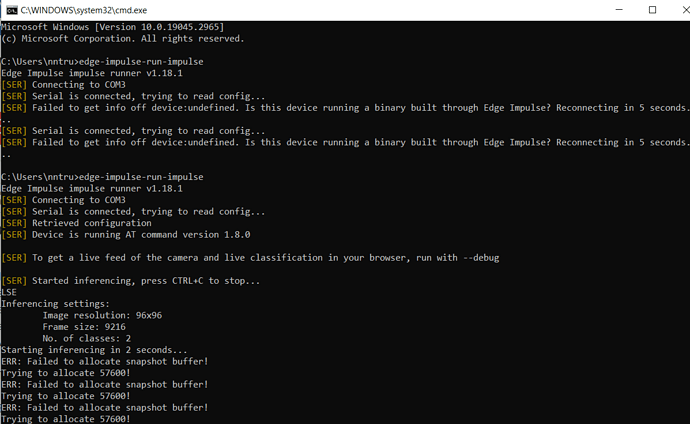 Project ID: 229697
Thank you sincerely,
Entier