Hi,
I collected the data for the MPU6050 sensor using an ESP32.
I was trying to compile an edge impulse library for ESP32 using the Arduino CLI but I am not able to compile it.
I only get the error when I use the custom edge impulse library.
I have attached a screenshot of the error below.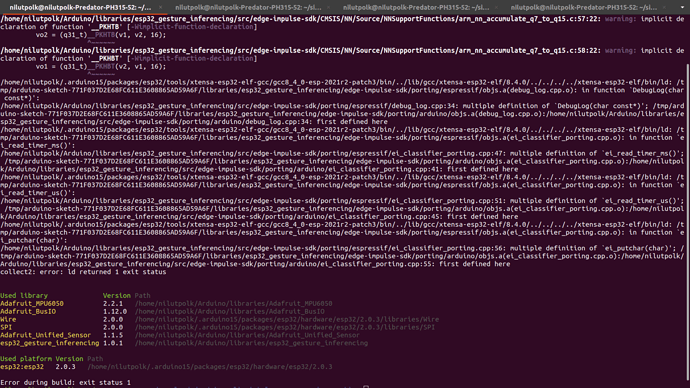 Please help me out with the error.
Thank you