Question/Issue:
I am running my auto generated firmware on my Silabs xG24 Lab Kit. I keep hitting this error when I am running my impulse.


This is the config: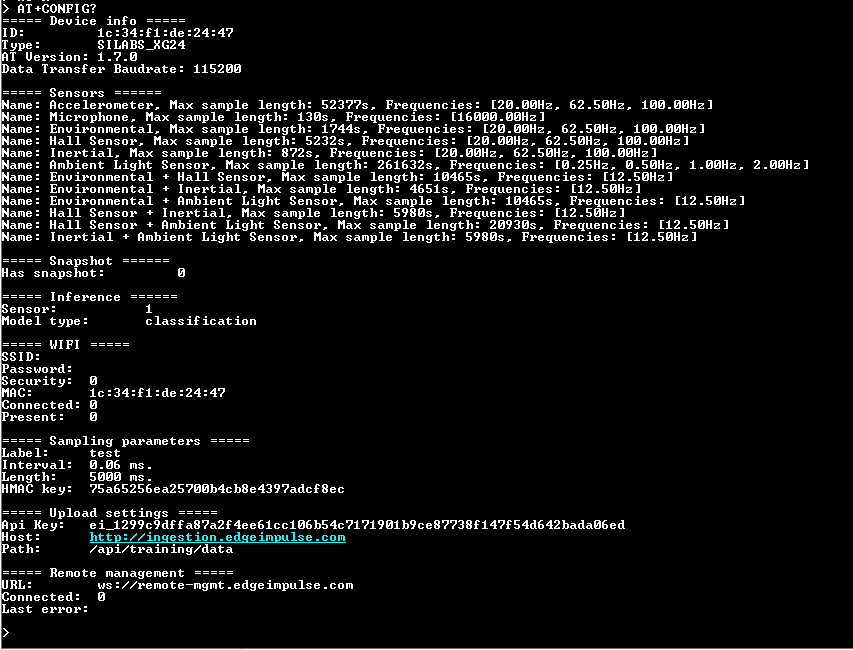 When I run it as a simplicity studio component. (This tutorial just with the files in the ei-model directory changed to my edge impulse files) I can see that it fails when attempting to allocate memory for the microphone buffer. It seems like this is because n_samples is too large at 80000.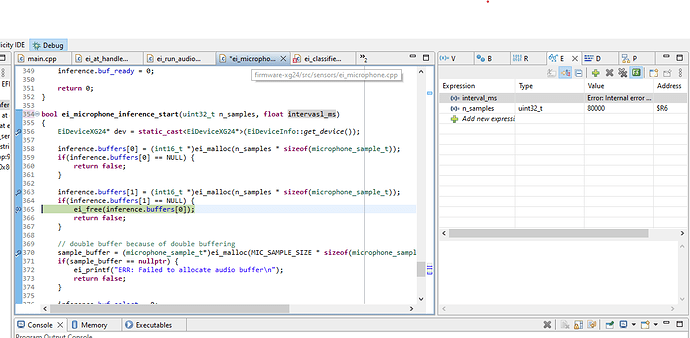 What aspect of my project do I need to change so this doesn't happen?
Update: Lowering sample length to 1 second still fails during debugging in the same place.
Thanks for any help!
Project ID:
120020
Context/Use case:
Running AI model to use microphonic data to detect people.