I've followed the example of Continuous Motion Recognition (Continuous motion recognition - Edge Impulse Documentation) using a PICO and MPU6050.
system - UBUNTU 22.04 VM on Windows 11 host.
Everything works until deploy, then - ERR: Failed to find sensor 'x + y + z' in the sensor list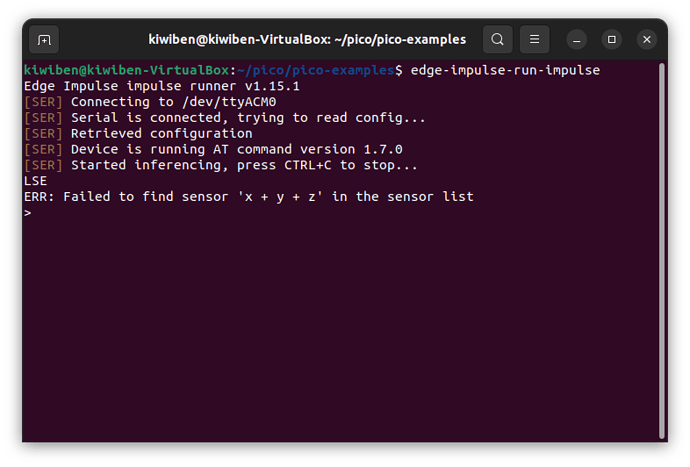 Any advice ?
Thank you.