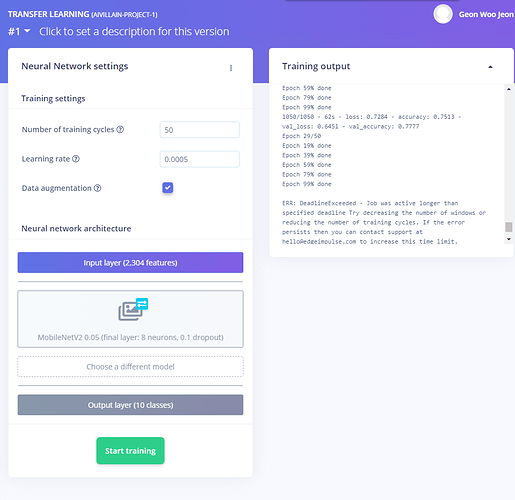 On training mnist dataset image classification, error occurred.
ERR: DeadlineExceeded - Job was active longer than specified deadline Try decreasing the number of windows or reducing the number of training cycles. If the error persists then you can contact support at hello@edgeimpulse.com to increase this time limit.
I guess my project need to have more compute time.
how can i fix it?