Hi,
I have a project which takes inputs as raw data and is then fed directly into the neural network.
I want to use the EON tuner to find the best model. However, the EON tuner fails to run with the following error: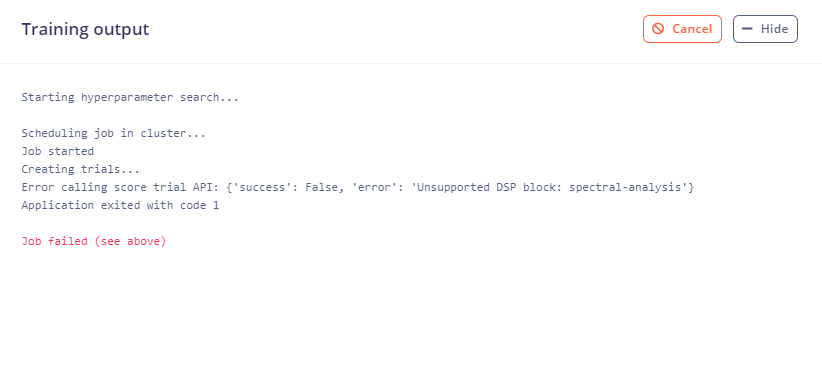 Here is the link to the project:
Any idea on how to resolve this error?
Regards,
Pratyush