Hello guys,
At the deployment step , after enabling EON compiler and hitting the analyze button , i got the following numbers: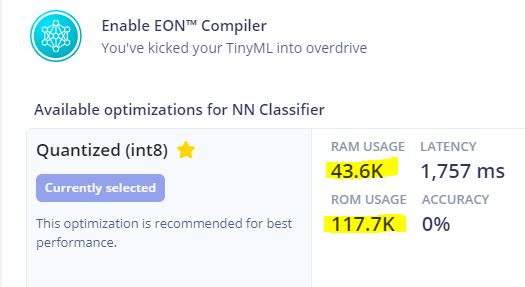 So i was wondering :
Ram usage is it the RAM needed to execute the runtime or only the activations + input + output ?

Rom usage is it weights + code size or just weights ?
Best regards.