Hi
I want to ask you this picture, can you tell me where the value 2304 came from?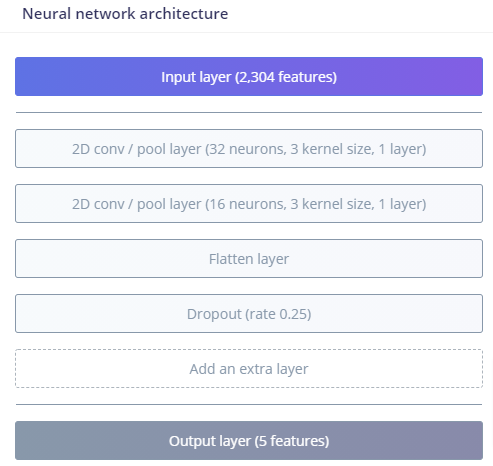 thanks
Rizki
Hi @rizkiosb,
The number of features comes from the DSP block(s) output. The value will depend on the DSP parameters and your window size.
Aurelien
Is that obtained from the picture?
Yes if your images are 48x48 pixels and your image block is defined as grayscale, this will lead to 2304 features (48 x 48 x 1).
Aurelien
thank you @aurel
the explanation is very helpful.

Rizki