Hi, I have problems again! I finally managed to install the edge-impulse-client and I am connected to an esp32 cam board which I flashed a modified edge impulse to. I hope its the right firmware (Its a no name amazon variety that looks like ai thinkers esp 32 cam, so I put in that in the definition)
However! My usb port (com8) seems to be busy and the client cant use it. I also tried using webUSB in chrome and got the same error that the port was busy or that the board might not be edge impulse supported.
Any ideas how I can get the edge-impulse-daemon to talk to my esp32 cam board? I unfortunately have no other type of boards to test with, other than a few microbits, but theyre not supported officially right?
Including pics of error, and of my (same sort, borrowed pic) esp32 cam board.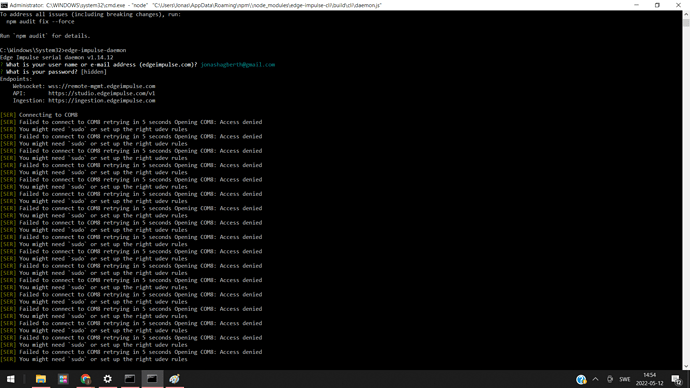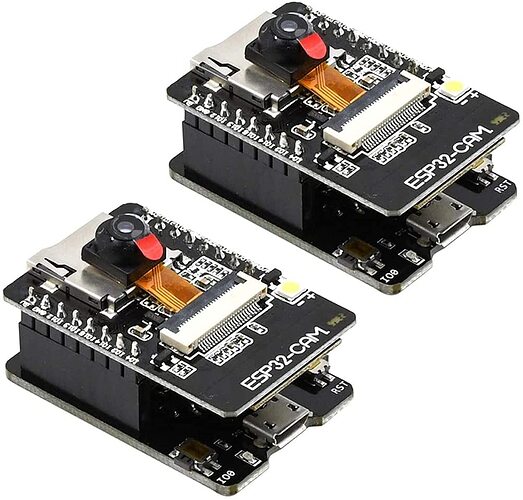 Thanks for any help
/J