Question/Issue: I've currently trained a model with 65-70% accuracy at identifying the relative location of keystrokes on a keyboard using vibrational sensor data in Edge Impulse Studio. I'm deploying it onto an Arduino RP2040, and currently I'm getting different results on device versus in the studio when doing a static buffer example and copying raw features into my Arduino code.
I've already seen previous posts stating that this could be an issue with the quantized vs unoptimized model. I have been having this issue with both the quantized and unoptimized model, and the training accuracy between my quantized and unoptimized model while different, don't seem to be large enough to cause this significant an issue.
Below are images of the Arduino vs the Edge Impulse classification for the unoptimized model. Is there any potential fix to this?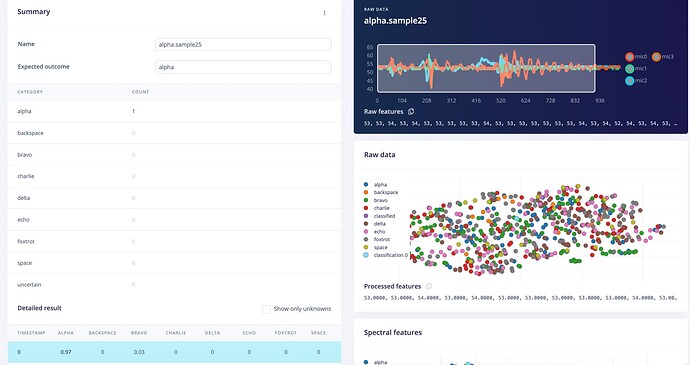 Project ID: 161685
Context/Use case: School Project