I have followed the tutorials for recognizing sounds from audio!
I have train my own model to recognize a sound, tested it and now trying to run the model on the device directly. When I run the edge-impulse-run-impulse (latest step on tutorial) I was expecting to get predictions but instead I am getting this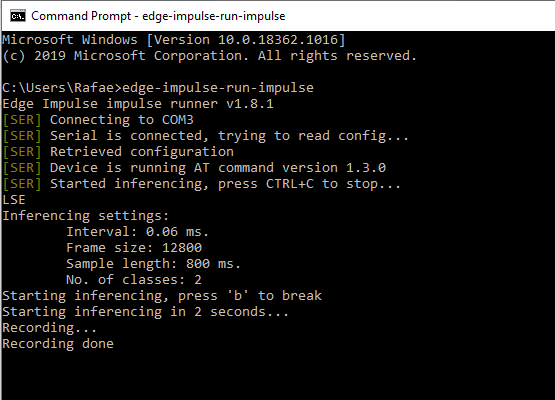 How can I get the predictions running on the device? Any ideas if I did something wrong?