Hi, I am a beginner in using Edge Impulse. I recently got the Arduino Nano 33 BLE to implement my Impulse.
My problem is right now, I do not how to proceed after generating the firmware for the Nano 33. For your information, I had been trying out on this project:
I am currently stuck in the following step: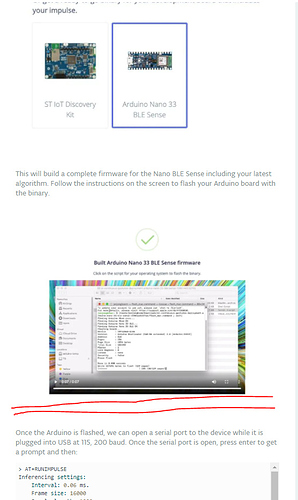 My device has already been added on the Edge Impulse Devices tab. I am quite a beginner in Arduino Nano, can someone help in guiding me to proceed, because I still do not know how to load the firmware to the Nano and test my impulse.