Hi, all! I am trying to upload one CSV file as an example to CSV Wizard. The data is a time series data which included the timestamp (refer to the figure below for reference).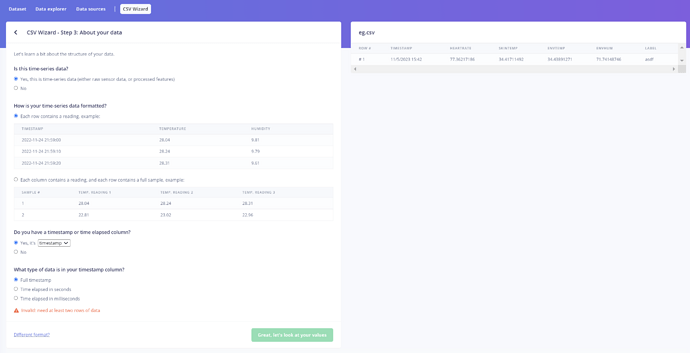 I am facing the issue of Invalid: need at least two rows of data for the timestamp column which I do not have idea how to solve. I tried to split the timestamp column to date and time, but the error still the same. So may I know do there have anyone going through this? Any solution or guidance would be appreciated.
By the way, the reason of only one timestamp but not every seconds of data is because I have calculated the average of the data in 1 minutes. The dataset which I going to upload will look something like this:


Thank you.
Sincerely,
Yin