Hello,
Once the training is complete, the confusion matrix doesn't appear: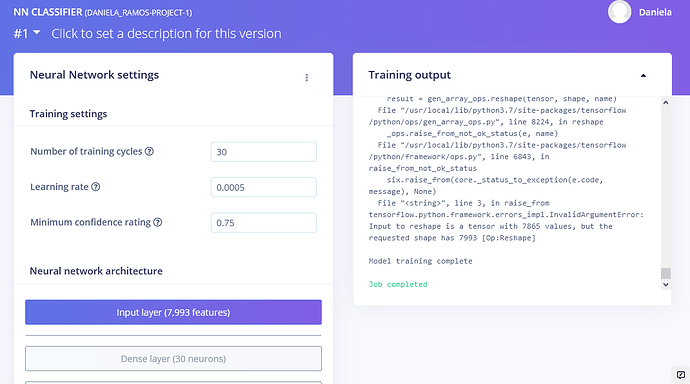 I've run other models with the same features and the matrix does show up as a training output. Do you know what might be causing this issue?
I just started working with edge impulse so I'm sorry if my question sounds obvious.
Thank you in advance for your assistance!