Hello again,
we have the following problem:
we want to detect traffic signs with the help of object detection and for this, we have picked out the following signs: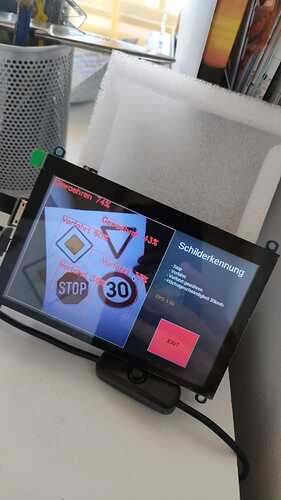 We've downloaded 100 similar looking pictures for each sign from the internet and have labeled them.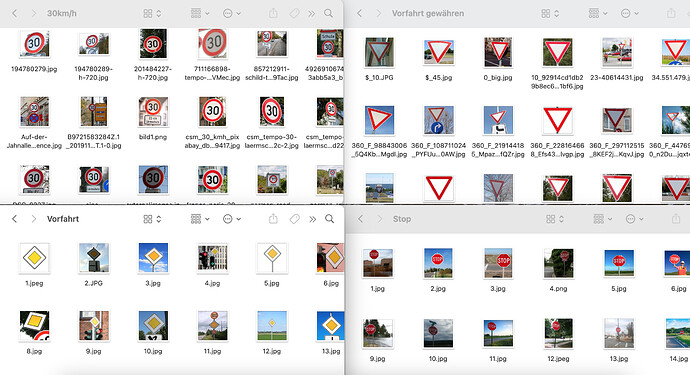 Training/ Test split is 80/20
We also tried a few training settings and the best for us were:
number of cycles 30
learning rate 0.02
As a result, we've found out that the system is very sensible because it detects signs even if they aren't there. Furthermore, it can't detect real test signs with a high precision.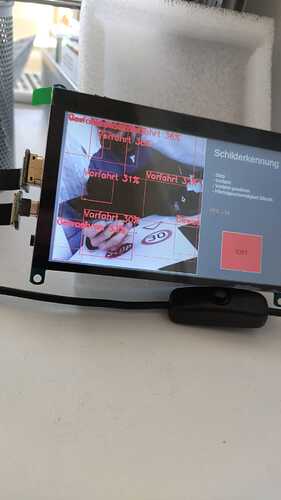 For this reason, we've decided to limit the pics to the ones which look very similar and have eliminated the sign "Gewaehren", because it was the one which made most of the problems.
before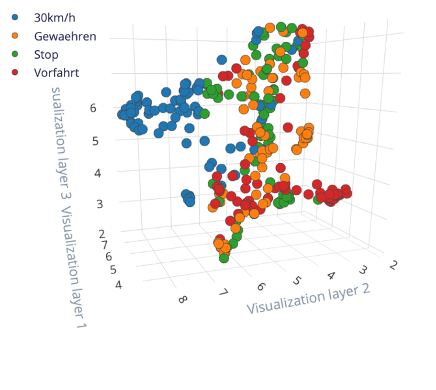 after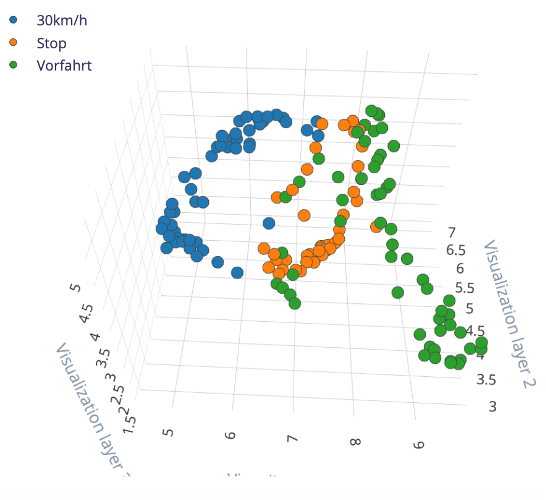 Now we have 50 pics of each sign but the problems are still there. (trainings settings are the same as before, precision score is 89%, accuracy while model testing is 76% with threshold 0.5).
Do you have any tips or experiences with how to increase the precision of the sign detection and reduce the problem of the detection of non-existing signs?
Thanks in advance!