I just found out the Nicla Sense ME by Bosch SensorTech board from Arduino Pro has motion as well as environmental sensors. One major thing lacking on the PortentaH7 is motion (Accelerometer data). Note: The Nicloa Sense also has the strange (+5V) I2C connector that is found on all the Portenta Series boards. Comes with the I2C cable.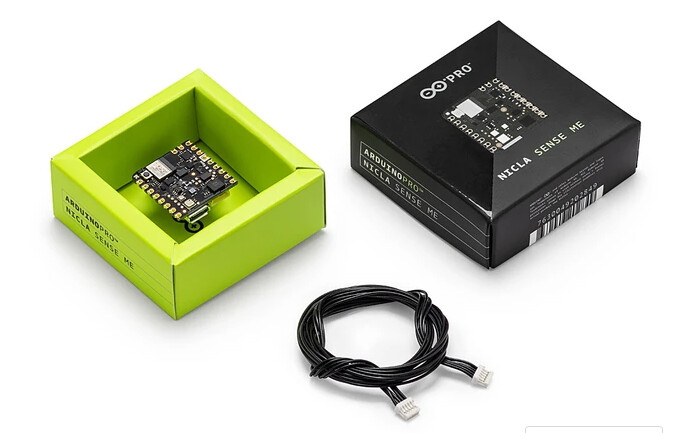 When the Portenta Edge Impulse support is ready (They are waiting for Arduino to release new software for arduino_mbed_core releases above version 2.5.2), any chance it could be made to work with the above Nicla Sense ME board with examples?
I will probably work on my own examples, but thought I should post if others are also interested.