Hello,
I have been trying to upload the firmware of my audio classifier to Nano 33 BLE Sense, but no luck so far. Here is a screenshot: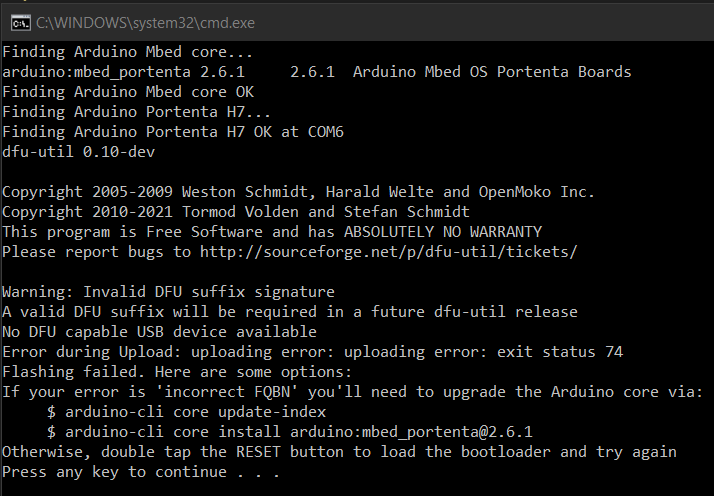 I have tried multiple times to reconnect the board, reset it and made sure arduino-cli finds it. I have also tried the upgrades instructed above.
Also for some reason, the firmware gets built for Portenta H7 even though I select the Nano Sense as the target device. The .bat-script also searches for Portenta H7 from the board list.
Any tips?
Thanks!