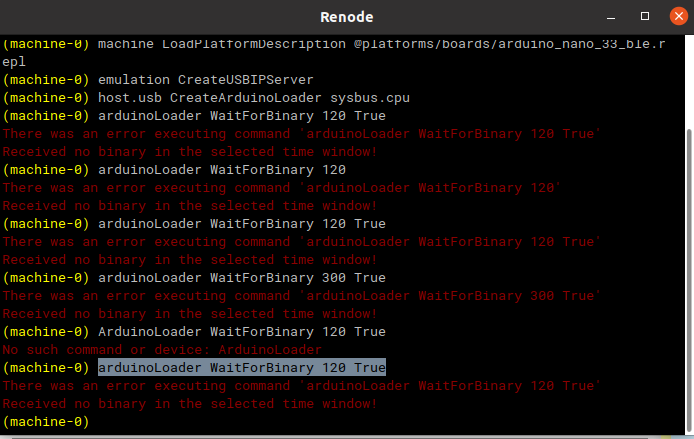 i am trying to used Renode integration for Arduino and then use my impulse to run inferences. but everytime i try to connect the Renode according to their documentation i run into errors shown in the attached images. when i run the last command i run into this error on the terminal:
libusbip: error: udev_device_new_from_subsystem_sysname failed
usbip: error: open vhci_driver
can i get some help on how to go about this?